My first post here! Kinda of Quick meal... once you start the cooking...
Meal for 2
Contains meat
Cost: Depends on what kind of meat you get for it. $10-15 for the ribeye!
Ingredients:
2 Steaks (I used Rib Eye this time round, but I prefer Sirloin for less fat)
1 Small- Medium Onion
2 Spoons of butter
1 bag of Green Giant Garden Vegetable Medley
Worcestershire sauce
Directions:
5-6 hour prior, remove steak from freezer
1 hour prior, marinate steak in Worcestershire sauce
Cut onion into small slices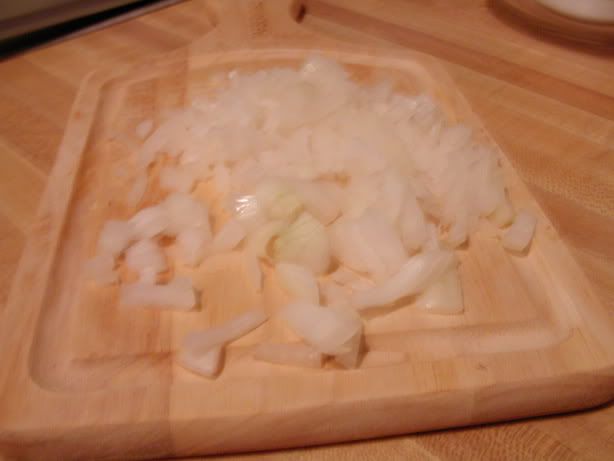 When ready to begin cooking steak, place veggie bag in 2 quart pan on medium heat for 15-19 minutes. STIR OFTEN!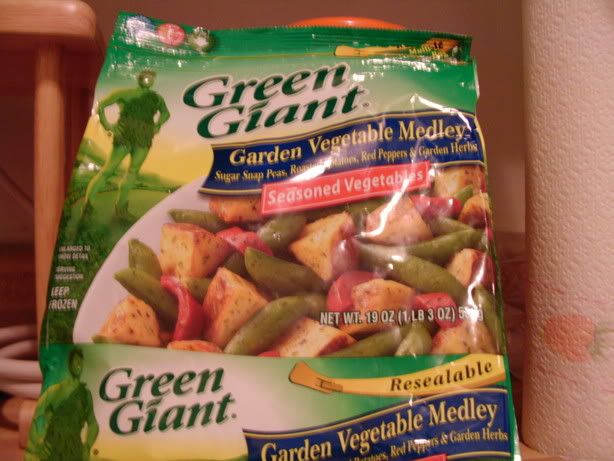 Place steaks in skillet medium low heat should get you medium rare steaks by the time the veggies are done. So if you want it more medium or well done, adjust heating to your liking!
Allow the marinate to coat bottom of the skillet.
Sprinkle the top with half the onions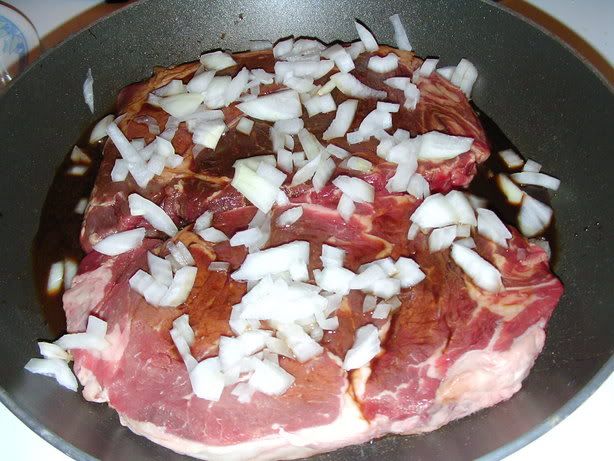 Flip the steaks after 5 minutes, and sprinkle remaining onion over the steak.
Butter veggies and taters.
Flip steaks after 5 min again and keep repeating until done.
Cut the steak in the middle to ensure it cooks to your liking.
When steak is to your liking, drain the sauce.
Top the steak with the drained onions.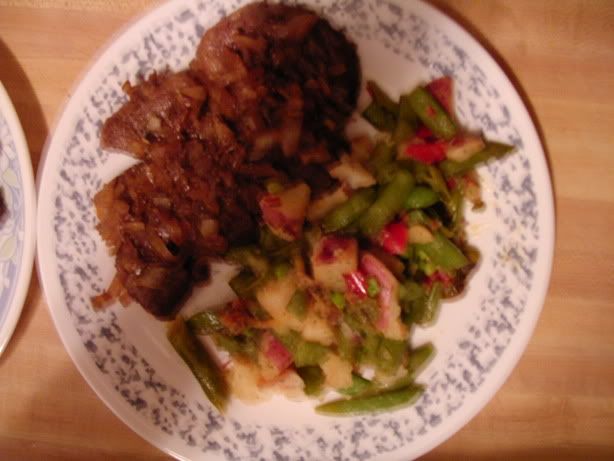 Other Options:
You can make this on a grill, but make sure you marinate the onions with the steak 1 hour before so they absorb the marinate.
Another spin to this, put the onions in the veggie mix instead of in the steak (though the steak wont be as flavorful!